If your garment has fit issues that cannot be solved by a local tailor, please send us some photos of you wearing the garments and a short description of your fit concerns. Our Customer Experience team can then assess and determine the best resolution based on your needs.
Please ensure that you are reaching out within your Claim Deadline (ten days of receiving your order).
What should these photos look like?
We require three photos of you wearing the garment—one from the front, one from the side, one from the back.
If you have ordered multiple of the same garment type, i.e. shirts, we only need photos of you wearing one of the garments, unless your concern is that the fit is inconsistent.
Tips for Successful Fit Photos
Stand with your normal, comfortable posture

Keep your arms naturally by your side

For jackets, please have the top button fastened

For pants, please tuck in your shirt and ensure the waistband is visible

For shirts, please have the shirt untucked so we can see the full length

Have someone else take the photos, or use a self-timer to avoid selfies (you should have your arms by your side)

Ensure your photos are well lit
Here are some examples of what your photos should look like: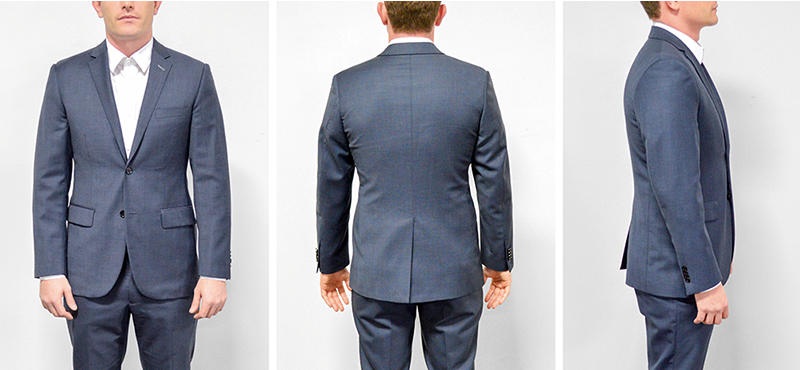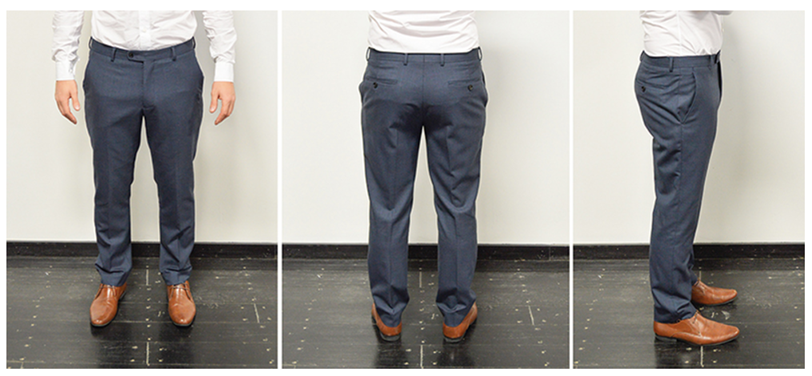 Fit Description
In addition to your photos, please provide a short description of what your fit concerns are and your best guess at what measurement updates would be needed.
Don't worry, we don't expect you to have a tailor's knowledge of measurements - your estimations assist us in understanding how you are feeling in your garments. We will reference your photos, and your description of your fit before we make any updates to your measurements.
Do your best to guess at what measurement adjustments you think are needed - for example, "about +2 inches is needed in the pants waist" or "the sleeves need to be shortened by -1.5 inches".