If you've been into the showroom to have your garments altered, there are a few ways that you can find out if those alterations are completed.
Check Your Email Inbox
The first step is to check your email—including your spam folder—for a notification from our showroom.
Check Your INDOCHINO Account
The second way is to log into your account, click on order history, and then select the order number related to the alterations. If our tailor has marked the alterations as completed, it will be reflected in the 'Alterations Claim Progress' section on the order page, and will show the message "Ready for Pick-Up".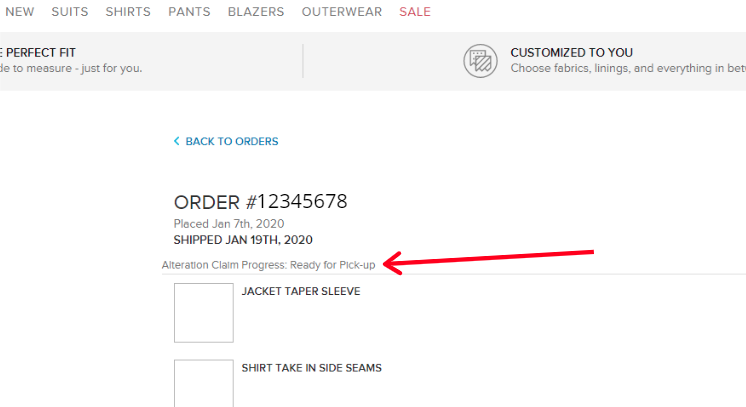 Other statuses include:
"Submitted" - our tailor has it and is working on it.

"Picked-Up" - you have your garments!

If your alterations are marked as "Picked-Up" but you don't have your garments, please reach out to your local showroom.

"Shipped" - Alterations in the showroom are not shipped anywhere—we do the alterations in-house. This is another way for our system to indicate that the alterations have been completed.
Call the Showroom
If you want an update on your alterations status or an update on their completion timeline, it is always best to call the showroom you dropped off your garments to directly.
They will have the most up-to-date information on your alterations, where they are in the process and when they will be complete. You can find the phone number on our Showrooms page on the website.