A Chalk Stripe fabric is similar to a Pinstripe, however the stripes tend to be a bit thicker. Rather than being formed by a single thread, the stripes on a chalk stripe fabric are formed by multiple threads creating a thicker, more contiguous stripe resembling a line drawn in tailor's chalk.
As with a pinstripe, the repeating parallel lines are arranged vertically. Similar to Pinstripe the continuous vertical lines tend to visually lengthen your silhouette. Shop the collection here.
Example swatch: Cardiff Chalk Stripe Gray*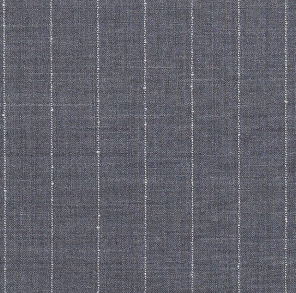 *This fabric may no longer be available.