Prince of Wales fabric is a plaid fabric characterized by interlocking large and small square plaid patterns. These patterns form a small section which can look like a star (traditionally called "pied-a-poule" or hen's foot) where the large and small checks overlap. Shop our Prince of Wales fabrics here.
Example swatch: Hemsworth Prince Of Wales Navy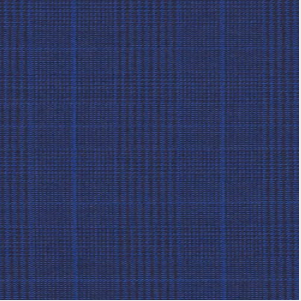 The origins of the Prince of Wales pattern date back to the early 19th century. A group of British landowners emigrated to Scotland and adopted the Prince of Wales fabric as a variant on Tartan. The landowners could not wear a traditional Scottish Tartan as they were not associated with a Scottish clan. A Prince of Wales fabric is often referred to as a Glen Check after its origins in the Glenurquhart valley in Scotland.
Eventually, this textile was adopted by the heirs to the British throne from the time of Edward VII (Prince of Wales) onward and has since become a sartorial staple.